Meh, I made a pic of my char... it came out pretty well. I'm throwing it here 'cause it seemed appropriate, and it lets folks know me better.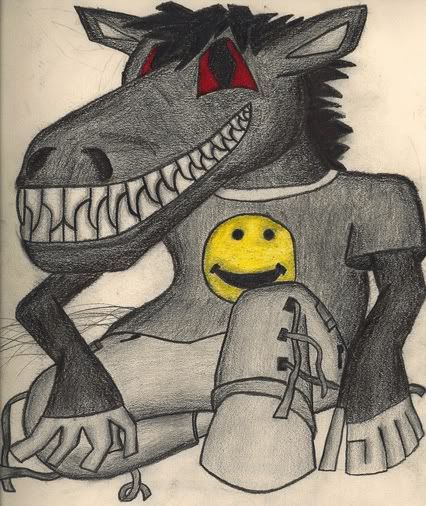 C'mon critters, get drawing! Doodle up a storm... I still haven't heard from all the folks in this group, much less the pissed off gryphons lurking in the member list, lol. Everybody, EVERYBODY, tell us about yourselves!

*Thinks hard*

And just so I don't break rules on our info page, what is the textbook/internet definition of "Trolls"? I wanted to make a more scathing and interesting post, but I thought mehhhhhhhhhhhhhh... Lol. it seems to be one of those unwritten rules like "Never talk about fight club".

Draw, folks!

*Thinks harder*

O right... there was the previous request for folks to draw and post their favorite food... I'm still trying to find time to draw and post a pic entitled "Marshmallows" for you folks. If I can get it done, much less correctly, it should be a lil' twisted and evil, Lol.

FEEDBACK PLZ!